Summer Mission Trip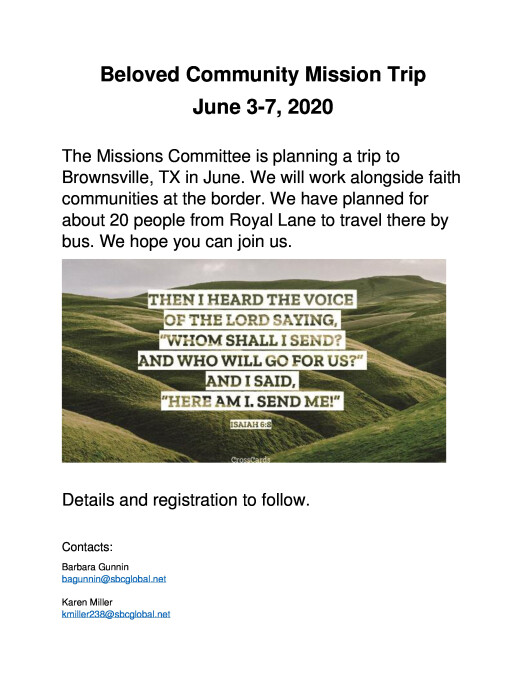 Missions at the Border
Click here to learn about Royal Lane's Christmas contribution.
Latest Blog
Missions Matters
Royal Lane has a long history of answering God's call to love through service. "Missions Matters" will appear in the Mosaic and will be published on our blog below on a regular basis. It will highlight our continuing commitment to missions and other activities where we reach out to the community. This will be a place where we will tell our stories and perhaps help you find what "matters" most to you.
Many members of our congregation are active volunteers in diverse areas within the community. If you would like to share your volunteer story or information about an organization you support with our congregations, please fill out the form below.