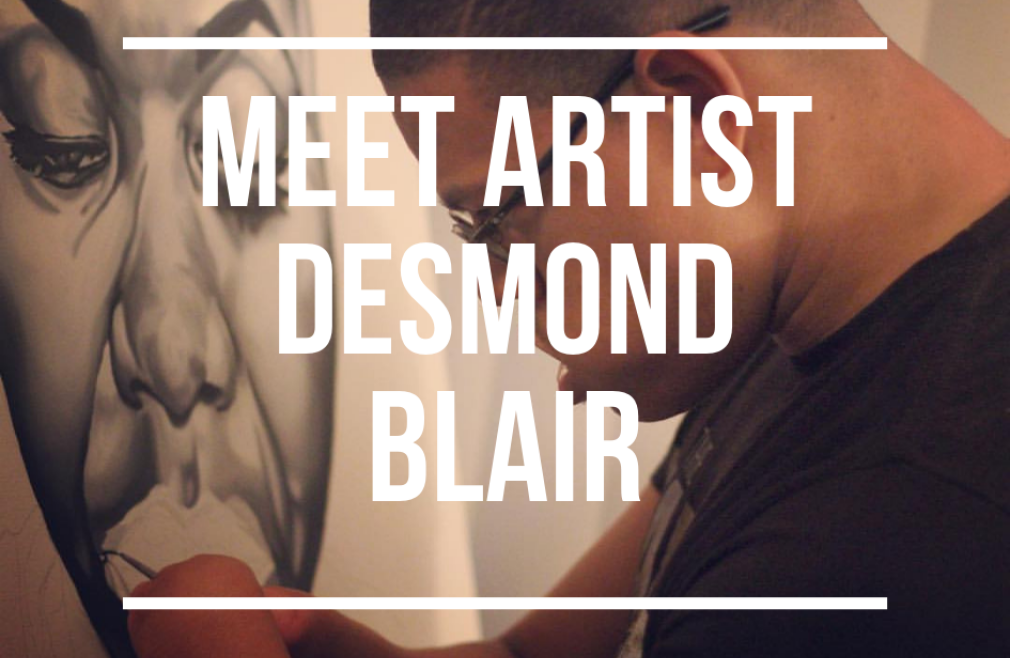 Friday, August 09, 2019
,
6:00 PM - 8:00 PM
Desmond Blair is not your usual speaker, teacher and passionate artist; he is a problem solver and has been since childhood. Blair had to learn how to write since he was born without fingers. He tried writing with his feet, his mouth and soon discovered he could use both hands to accomplish this insurmountable task.
He was the only one in school, only one in church, and the only one in the neighborhood with a limb difference. Blair became unstoppable because THIS was not going to define him; he was going to do everything everybody else could do. Due to his tenacity, determination, and staying focused; he went from crayons to paint brushes and from drawing stick figures to portraits while graduating from high school at the age of 16 years old.
Blair's story has been featured in the Los Angeles Times, Jet Magazine, NBC 5 Midday, Dallas Morning News, CW33, and other various media outlets. Desmond is a true force of nature with his compelling message on how to be the master of the soul with divine passion. He is a transformer that will change your life once you hear his riveting and compelling story of life lessons that can be immediately applied.
Blair earned his degree from University of Texas at Dallas where he honed his traditional abilities and transferred them to digital media. He later returned to UTD where he received his Masters of Fine Arts in Art and Technology with a focus on the development of computer graphics and the study/analysis of emerging media trends. After graduation he found himself teaching at UTD and is now working for the Texas Scottish Rite Hospital in the Information Technology Department.