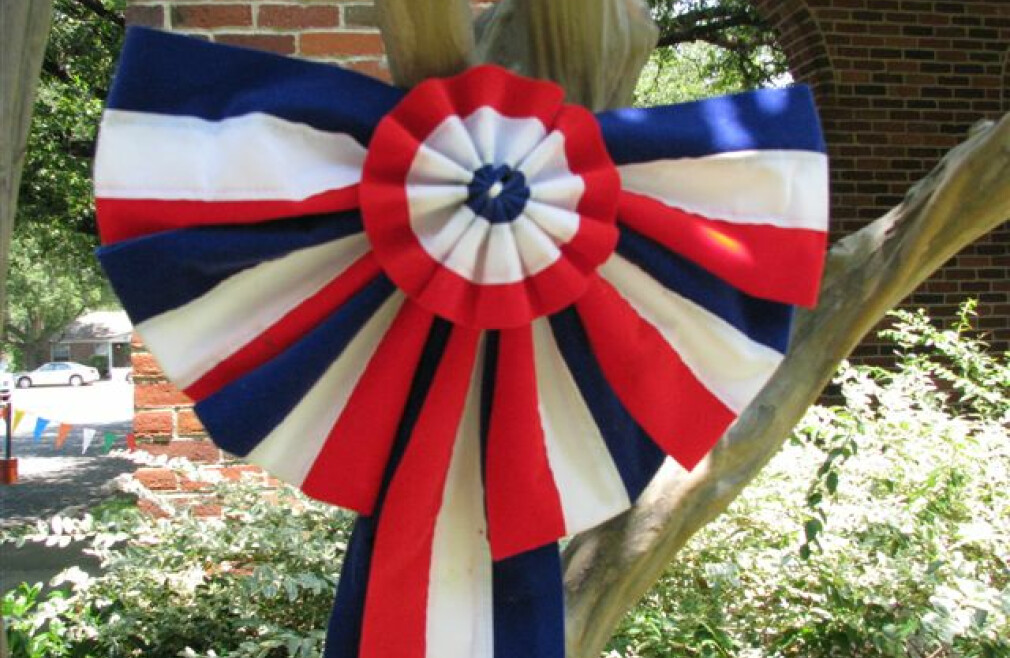 Wednesday, June 26, 2019
,
5:30 PM - 7:30 PM
Join us for our annual Independence Day Celebration. There will be an inflatable slip-and-slide for the kids, and an American History Trivia contest for the grownups. Your table is your team, so choose a seat next to the smartest person you know!
Hot dogs and sloppy joe's with chips will be served for dinner.
We will also have our third annual homemade potato salad and coleslaw contest. Please bring your best recipe to share with everyone. There are trophies for both categories! Voting will be anonymous and the people will decide on the winner!
Kickball: kids vs. grown-ups, who will claim the large beautiful trophy and bragging rights this year? Please come out and join us for this fantastic evening of fellowship!