RLBC Participates in March 7th Lobby Day at the Texas State Capitol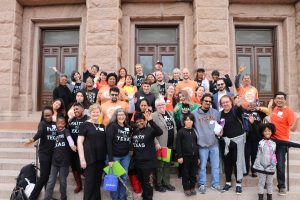 Early on the morning of March 7th, Pastor Mike Gregg, Youth Minister Tim Schaefer, and church member Marilyn Munro boarded a bus with Faith in Texas (FiTX) staff members and representatives of other Dallas communities of faith and headed down to Austin for lobby day. This was an opportunity to meet personally with lawmakers and their staffs to discuss legislation being considered in the current legislative session.
Check out FiTX organizer Joe Swanson's reflection on the day.