The Faith and Arts Fund was established to give expression to the Church's commitment to worship and the arts. The guiding principles of the Fund shall be service to the community, education of artists and worship leaders, spiritual inspiration and enrichment, and the encouragement of artistic endeavors in the furtherance of worship.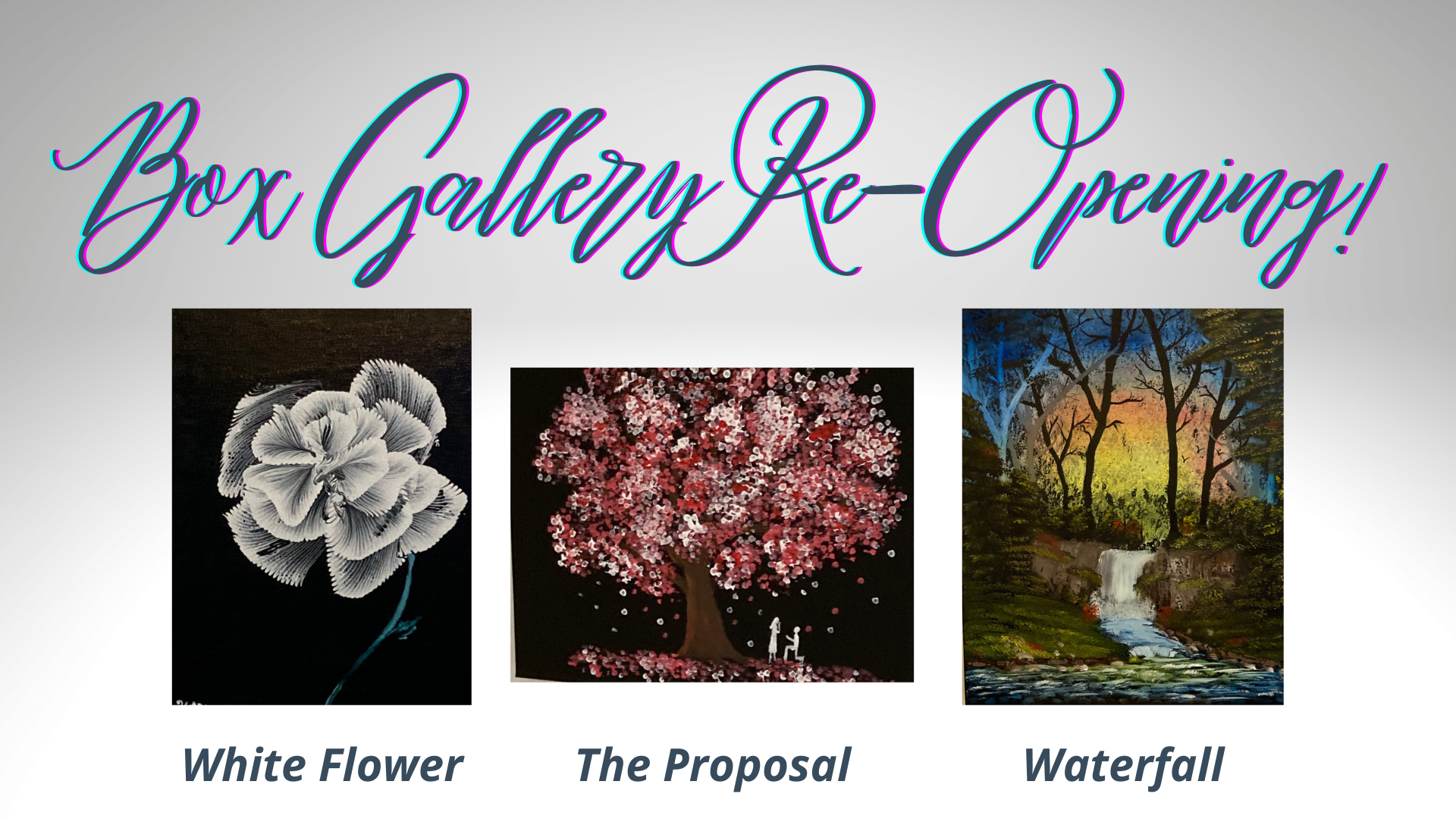 The long-awaited reopening of the Box Gallery for viewing became reality on Sunday, May 1, 2022, featuring the works (oils and acrylics) created by RLBC member Harry Hunter. Harry has been painting for less than two years (less time than the Box Gallery has been closed), and has amassed a considerable and varied selection of works - some of which will be available for purchase. The Faith and Arts Committee looks forward to welcoming you in the Box Gallery.
Harry Hunter has been a member of Royal Lane since 2010, joining with his husband Steve Dolloff. Harry spent much of his life believing he did not have any artistic ability. Then, in 2020 during the COVID-19 Pandemic, he was bored and started watching various artists painting in oil on YouTube. He thought, "I think I can do that."

So, in September 2020, he started taking socially distanced and masked private painting lessons from local artist, John Fowler. Much to his surprise, Harry realized that he does have an aptitude for painting. He soon realized that not only did he enjoy painting, but that he became less stressed. Harry has continued in his painting pursuits to include Acrylic painting and Acrylic Fluid Art. He states that "painting is my therapy, and I am learning more each day."

As a new artist, Harry is grateful for the opportunity to showcase his art - and since this is his first ever showing, Harry has pledged 20% of any sales to the Faith and Arts Committee and 30% to the RLBC operating budget.