The Faith and Arts Fund was established to give expression to the Church's commitment to worship and the arts. The guiding principles of the Fund shall be service to the community, education of artists and worship leaders, spiritual inspiration and enrichment, and the encouragement of artistic endeavors in the furtherance of worship.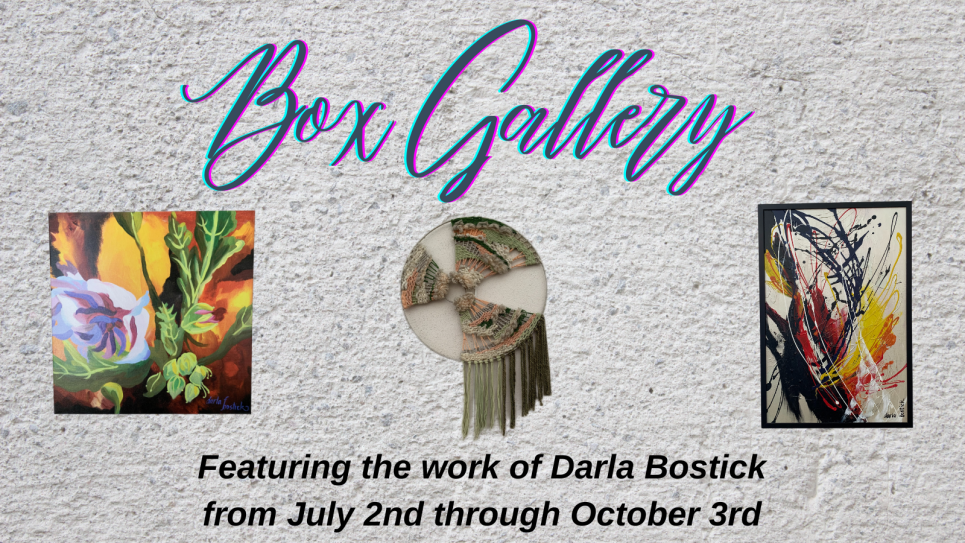 Royal Lane Baptist Church is providing a solo show of the work of Darla Bostick, Denton artist, July 2nd through October 3rd in the

Box

Gallery

. Darla has 21 works on display, including textiles, watercolors, and more!

Darla is a Denton, Texas resident with a Bachelor of Fine Arts degree from Texas Tech University. She has been involved in the arts since that time as an

art

educator in Iowa, Arizona, New Mexico, Missouri, Kansas, and Texas. She is currently the Past President of the Society of Watercolor Artists in Fort Worth where she served as President in 2020-2021 and earlier in 2010-2014. Darla has served on their Board for 8 years in various capacities. She has earned signature status in several

art

associations nationally.